Pezesha (means Financial empowerment).
We started in late 2016. Our headquarters are in Kenya. Pezesha has created a holistic digital financial infrastructure that is on a mission to provide affordable financial services to underserved small and medium businesses (SMBs) while meeting the following key objectives to drive meaningful financial inclusion.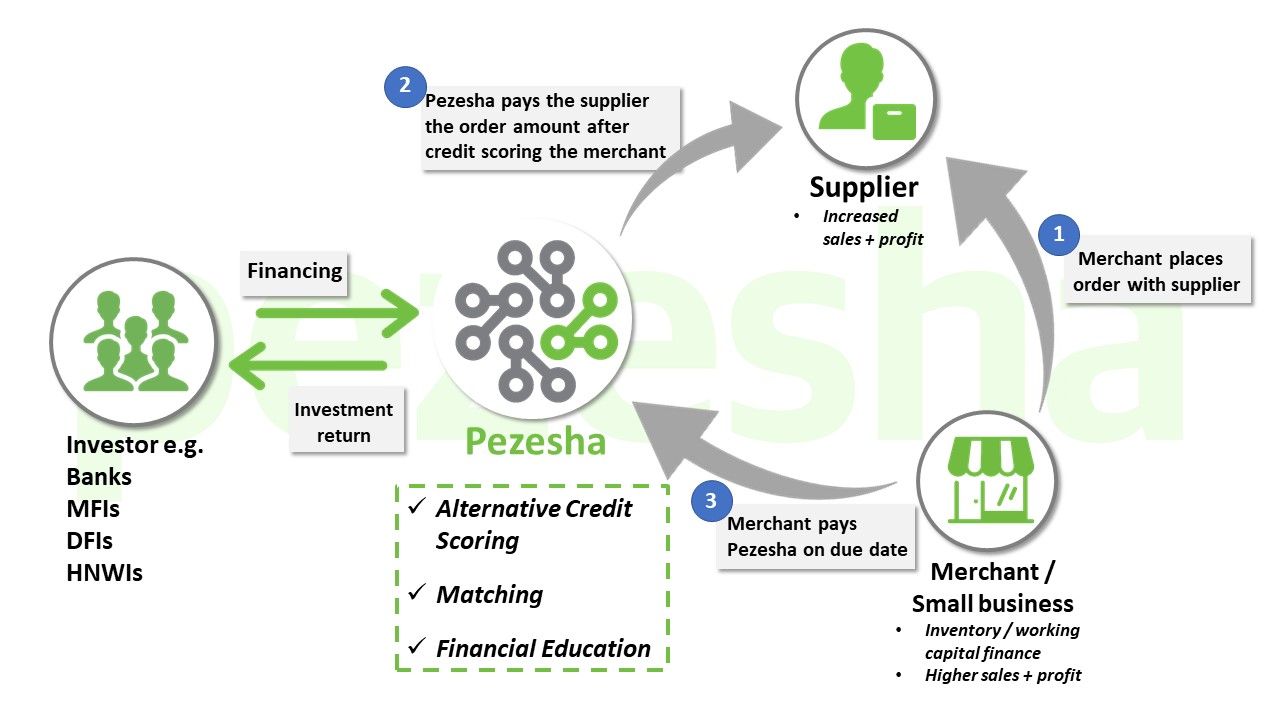 In 2020, Pezesha has been awarded by the United Nations Capital Development Fund (UNCDF) to launch its crowdfunding models in Ghana. The partnership is framed under the , "Boosting Green Employment and Enterprise Opportunities in Ghana – (GrEEn)" is a four-year action aimed at creating greater economic and employment opportunities for youth, women and returning migrants by promoting and supporting sustainable, green businesses in Ashanti and Western regions of Ghana. The partnership is implemented by UNCDF and SNV Netherlands Development Organization under the European Union Emergency Trust Fund (EUTF) for Africa. Under this framework, Pezesha and UNCDF seeks to launch innovative financial services to accelerate the process of asset accumulation and financial inclusion for the MSMEs and entrepreneurs. Crowdfunding and peer-to-peer lending platforms, in particular, offer alternative financing options for youth entrepreneurs' and MSMEs access to seed capital now more than ever. With Ghana being the second largest recipient of remittances in Sub-Saharan Africa and with many young entrepreneurs and MSMEs looking for start-up funds for their businesses, crowdfunding and crowdinvesting offer the possibility of pooling these funds in a formal structure and building a financial history which will help MSMEs and young entrepreneurs in their journey towards economic independence.
Pezesha will bring its experience and lessons learned to Ghana with the objective of creating a conducive ecosystem for GrEEn entrepreneurs and beyond.